What is a Monitored Fire Alarm System? A Florida Tech Answers
February 24, 2020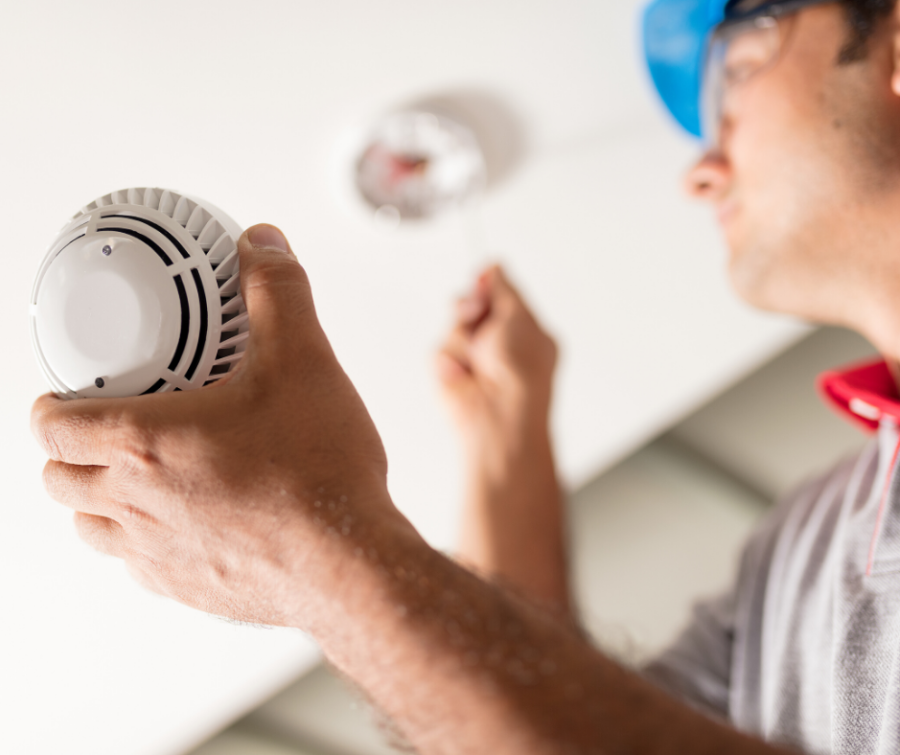 Fire alarms, smoke detectors, alarm monitoring, sprinklers, pull stations – all things that are required by law to be installed at a business, but very few who understand what it all means. Bates Security is one of those few.  Our NICET certified fire engineers follow the strict codes and regulations set by state jurisdiction and determine what type of equipment is needed and where it needs to go.  
Schedule a free consultation
Faster Fire Alerts. Less Fire Damage
While many of the components may be different for your commercial fire system, the way it operates is generally the same.  Of course, the system detects heat and smoke, signaling an alarm if any are indicated.  The alarm should be connected to the sprinkler system as well as other commercial fire suppression systems such as grill hoods in restaurants and water-less fire suppression in IT and server rooms.  When the alarm is triggered, a signal is sent to the monitoring station and fire/paramedics are dispatched immediately.  
Making the Right Choice
It's important to make the right choice when partnering with a Florida alarm company.  Always choose a security firm with NICET-certified technicians.  Do it once, and do it right.  The ability to integrate commercial systems is a sign of a good security provider.  Integrations could be interior and perimeter intrusion detection, access control, video surveillance and IT managed services.  
Bates is that company!
We not only have NICET-certified technicians and engineers, but all of our employees are drug-tested and background checked, prior and during employment.  We are locally owned and family operated, always putting the needs of the customer first.  Our unique relationship with local law enforcement means police trust our company and our technology. Call today for a free security and fire system consultation! 

Free Quote for Fire Monitoring
Get security tips automatically